Mailing ballots happens every election
President Trump falsely claims 80 million ballots are going out unsolicited. The reality is around 40 million will be sent out and many states conducted elections this way for decades.
President Trump continues to warn that 80 million ballots are being sent unsolicited to voters. He is most likely misquoting an August New York Times article talking about the number of mail-in-ballots that will be received by election officials. Many of those are mailed out every election and half that number that will be requested by voters, not "unsolicited."
Five states have run elections by mail for years:
Colorado
Oregon
Washington
Hawaii
Utah
Some states are mailing ballots to all voters due to COVID-19 worries:
California
Nevada
New Jersey
Vermont
Washington, D.C.
Montana is allowing counties to choose to conduct all voting by mail.
44.4 million ballots are being sent to registered voter in those states. Barely half of Trump's 80 million claim.
The Times article stated:
80 million mail ballots will flood election offices this fall.
This is twice the number as usual, but 40 million are voters requesting absentee ballots.
(Graphic via FlowingData)
Links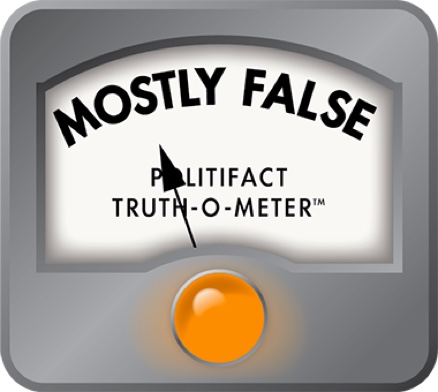 Get the Vote✔️ brief in your inbox.